Channel / 12 Feb 2019
Diffusion 2019: Sound+Vision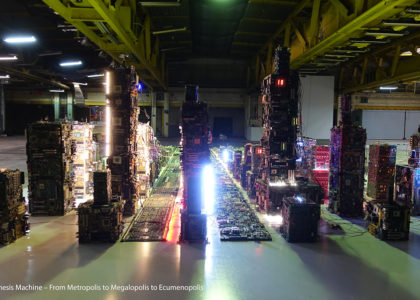 Ffotogallery is delighted to announce the fourth biennial edition of Diffusion: Cardiff International Photography Festival, Wales' largest visual arts festival, taking place from 1-30 April 2019.
With a month long programme of events and exhibitions in venues across Cardiff, Diffusion 2019's theme of Sound+Vision explores the relationship between sound - music in particular - and photography and lens-based media. The festival will showcase the latest applications of VR, expanded photography and other digital technologies, and build on collaborative links between Welsh artists, media producers and companies who are working internationally in Europe, Asia, North America and the Middle East.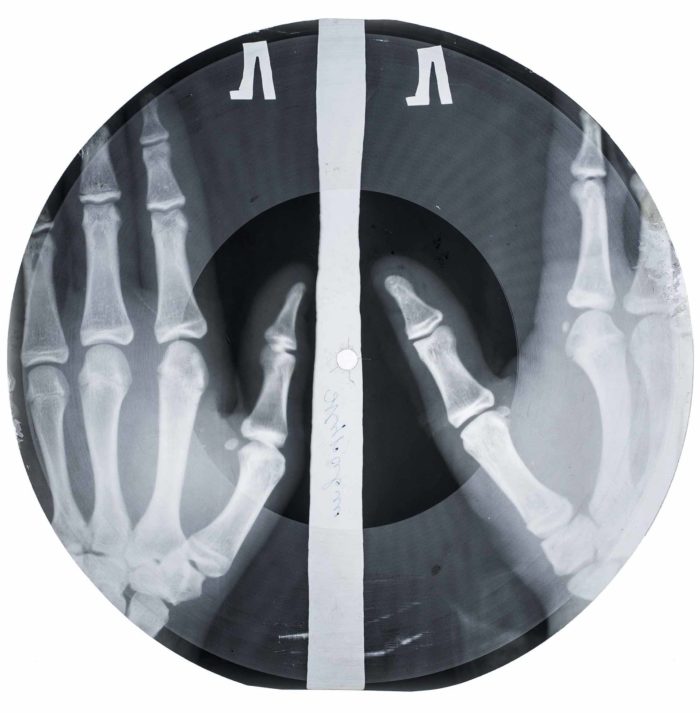 Highlights include X-Ray Audio, an installation by The Bureau of Lost Culture telling a story of cold war culture, bootleg technology and music as resistance. In the Soviet Union during the cold war era, a daring underground community of bootleggers found an extraordinary and risky means to defy the censor by copying and distributing the forbidden jazz, rock 'n' roll and Russian music they loved – building recording machines and cutting their own records with used x-ray film.
Leading on from their award-winning fulldome film, Liminality, shot in India, Cardiff based creative collaborators Matt Wright and Janire Najera will immerse audiences in the music of the jazz and trip-hop band Slowly Rolling Camera. Commissioned by Ffotogallery to premiere at Diffusion 2019, Juniper explores how sound and moving image merge within live performance.
John Rea's Atgyfodi introduces the lost voices and recordings from the sound archives of The National Museum of History: St Fagans in the form of an immersive surround sound installation with found and specially filmed images. These are interwoven as a contemporary audiovisual composition, returning them, and what they represent, into our collective memory.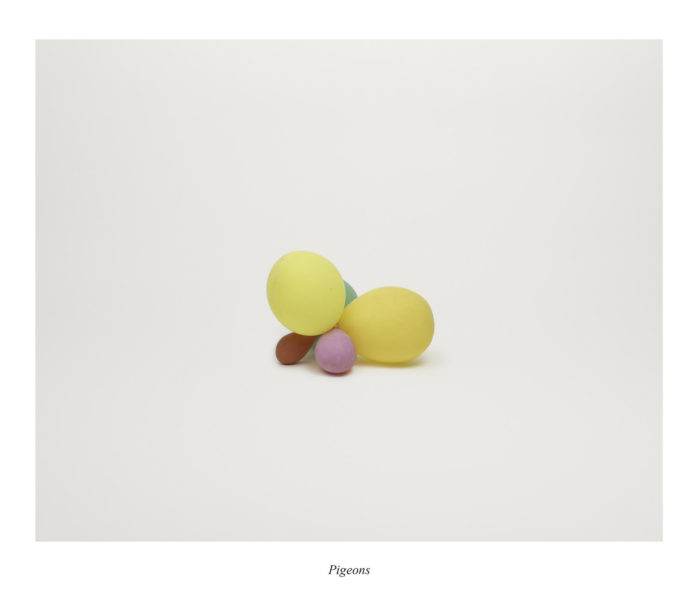 On a humorous note, Finnish film director Jonna Kina has collected objects used by various foley artists and sound designers to create sound effects for movies. Foley Objects presents a curious collection of images as both a photographic archive of sounds, and an ironic twist between documentation and absurd playfulness.
In 2008, photographer Michal Iwanowski came across a small graffito in his neighbourhood in Cardiff, and it spelt 'Go home Polish'. A decade later, after the divisive Brexit referendum, Iwanowski set off on a 1900 km journey, on foot, between his two homes - Wales and Poland - a British passport in one hand, a Polish one in the other. His goal was to ask people about home, in a journey that would take 105 days to complete. With a soundtrack by Gwenno, the resulting exhibition Go Home Polish recounts the tale of that epic journey.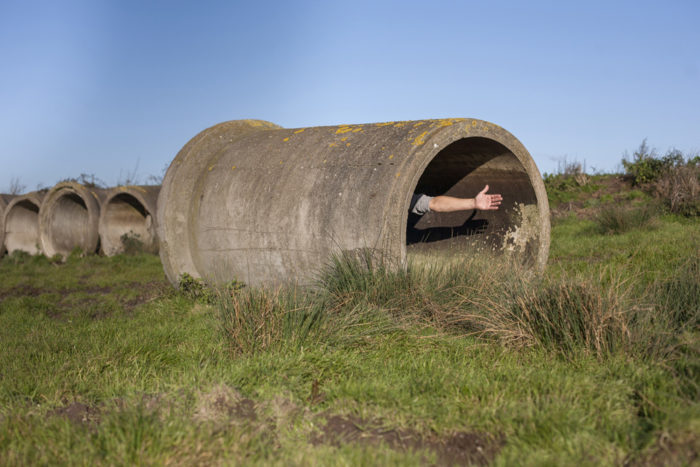 Don't You Wonder Some Times?, a specially curated exhibition at the Wales Millennium Centre, looks at developments in music recording, production and how it is enjoyed by audiences - from the technology used to record sound for the first time, to albums, singles and new forms of distribution which have enabled music to become a part of our daily lives. From fanzines to listening booths, tribute bands to virtual reality experiences, audiences are invited to explore our diverse musical heritage.
Diffusion 2019's International Opening Week is 3-7 April and the festival's extensive accompanying learning and engagement programme includes an international symposium, bilingual Welsh-English publications and learning resources, artist-led workshops, talks and events, guided tours for school and college groups and various family orientated participatory events.
Diffusion Festival 2019 is made possible thanks to our generous funding partners Welsh Government, the Arts Council of Wales and the National Lottery. Our venue partners are also key to enable us to present work across Cardiff. These include Shift, Wales Millennium Centre, the Senedd, Chapter, The Gate, Insole Court, the Angel Hotel, and the Workers Gallery. Our other partners enable us to offer a range of activity throughout the festival including BAFTA Cymru, Iris Prize, Experimentica and Cairns Hotel Group. We also extend thanks to our Media partners, Aesthetica and Buzz Magazine.