Event / 12 Apr 2019
Phrame Collective Launch Party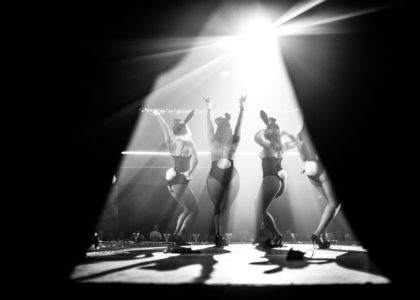 Join us for the launch of Photography Collective Phrame, and see their inaugural exhibition showing as part of Diffusion: Sound + Vision.

PHRAME is an informal and lively collective of people whose focus is on promoting and supporting the work of emerging female photographers in the South Wales area. This is partly to address the imbalance that currently exists: there is a shortage of opportunities for women to exhibit and publish their photographic work, and the collectives that have formed in Wales which are largely male-dominated. The collective's aim is to raise the profile of work created by PHRAME members through exhibitions, talks, and mutual support. PHRAME also stages less conventional interventions and provocations to challenge unhelpful stereotyping, to ask important questions about the place and value of women's practice, and to push the boundaries of photography in terms of process as well as artefact.

PHRAME was co-founded in 2018 by Celia Rose Jackson and Lisa Edgar, with the support of Lydia Pang. The collective is open to everyone, regardless of age, gender, race, class or creed. They offer a warm welcome, shared expertise and energy, and an inclusive atmosphere to all.