Event / 6 Apr 2019
Call It A Day
Greg Wohead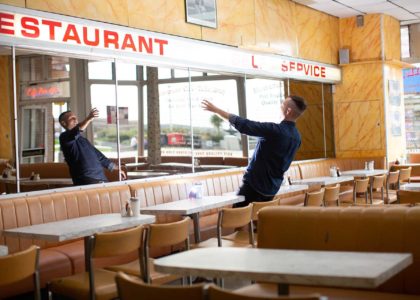 "If you're lost, you can look and you will find me
Time after time"
Two couples; one liberal, one conservative. One progressive, one traditional. One faithless, one faithful.
Ten years ago, on a freezing snowy day in the USA, Greg Wohead and his then partner spent an afternoon with a traditional Amish couple. Call it a Day is about that unlikely encounter. What unfolds on stage is a strange, surreal, part-improvised reliving of that meeting again, and again and again and again.
Featuring an upicking of Cyndi Lauper's 1983 hit Time After Time and interruptions from 1985 Amish-themed thriller Witness (starring Harrison Ford), Call It A Day is a kaleidoscopic examination of the impossibility of truly understanding one another.