Event / 3 Apr – 5 Apr 2019
Juniper
Slowly Rolling Camera, 4Pi Productions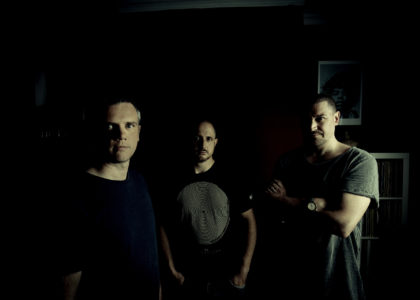 Leading on from their award-winning fulldome film, Liminality, Cardiff based creative collaborators Matt Wright and Janire Najera immerse audiences in the music of Slowly Rolling Camera. Commissioned by Ffotogallery to premiere at Diffusion 2019, Juniper explores how sound and moving image merge within live performance. This unique show sees Slowly Rolling Camera perform their critically acclaimed third album Juniper in its entirety, accompanied by a visual score created by 4Pi. Audiences will be enveloped by the expansive jazz grooves, trip-hop and cinematic soundscapes of Juniper whilst transported to barren and busy environments within the UK, Norway and Finland.
Juniper is the emphatic and uplifting third album from Cardiff based Slowly Rolling Camera. Masterminded by Edition label boss Dave Stapleton, producer Deri Roberts and drummer Elliot Bennett, Juniper fuses expansive jazz grooves with rich cinematic soundscapes marking the beginning of a new era for the group, anchoring new instrumental roots whilst bringing together a dynamic instrumental team of ex-Cinematic Orchestra guitarist Stuart McCallum, bassist Aidan Thorne and Belgian saxophonist Nicolas Kummert.
Friday 5 April, 1 - 2.30pm
Special event for schools and colleges (Age 12+) - contact Catherine McKeag [email protected]
About Artists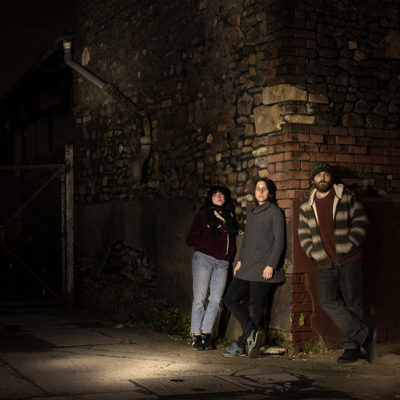 4Pi Productions
4Pi is an award-winning creative studio that blends powerful emerging technologies with cross-media storytelling approaches, producing immersive experiences that reach out to audiences in new and engaging ways. 4Pi develop their own creative projects and platforms, including The Dance Dome which has visited more than 30 cities across the world. Matt Wright and Janire Nájera have been working together since 2006 developing multi-disciplinary international art projects from their base in Wales. In 2012 they founded 4Pi to combine their creative practices exploring the boundaries between art, design and technology. Raquel Garcia joined the core team in 2017 bringing a breath of expertise in interaction design.