Exhibition / 1 Apr – 30 Apr 2019
Atgyfodi
John Rea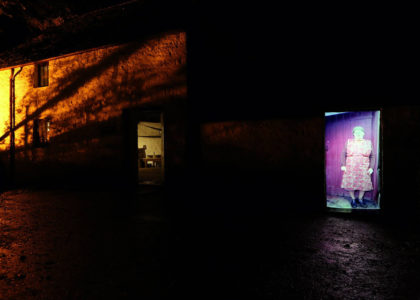 Archives are where we deposit and gather our stories, both on a personal and National level; whether on paper, Edison cylinder, shellac, vinyl, tape, film, hard drive, these are all the textures of memory, of history, culture, of belonging and identity.
Atgyfodi introduces the lost voices and recordings from the sound archives of The National Museum of History: St Fagans in the form of an immersive surround-sound installation with found and specially filmed images. These are interwoven complemented by a contemporary musical composition, returning them, and what they represent, into our collective memory. The songs and stories are 'collaged' with original field recordings made in the original locations of the historic buildings of the Museum, also places and people of iconic or symbolic importance such as Tower Colliery's Tyrone O'Sullivan, and farmer Arthur Morris Roberts who witnessed the drowning of Capel Celyn as a young boy.
Atgyfodi brings to light a rich, partly hidden Welsh musical tradition: songs and stories sung and told by real people. The compositional approach was influenced by the textures and sounds of these lives; the traditional melodies, the poetry and musicality of the spoken word guiding the process.
In the composed response, or musical 'frame', these original songs are developed melodically and harmonically allowing space within the composition for re-interpretation and improvisation by contemporary musicians performing on traditional Welsh instruments. A 'circle' of sorts is thus completed, and old traditions re-imagined. Atgyfodi features the BBC National Orchestra of Wales, with traditional Crwth, Pibgorn, and fiddle, and whistle performed by Cass Meurig, and Patrick Rimes, and specially filmed and still images by Huw Talfryn Walters. The completed work, including the raw footage and field recordings, will be gifted to the archive of The National Museum of History: St Fagans.

About Artist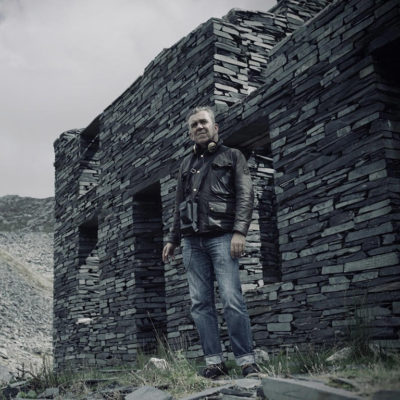 John Rea
Having graduated with an M.Mus. studying under the guidance of the acclaimed Welsh composer Alun Hoddinott CBE, John now works full time composing music and experimenting in installation sound, collaborating with directors, producers and performers and communities exploring a wide range of themes and ideas. His list of credits is extensive, having written music for feature films, television drama documentary, also original commissions for the concert platfrom. A notable recent collaboration was conducting the first performance of Paris 1919 in Wales with John Cale of The Velvet Underground.