Exhibition / 1 Apr – 30 Apr 2019
X-Ray Audio
The Bureau of Lost Culture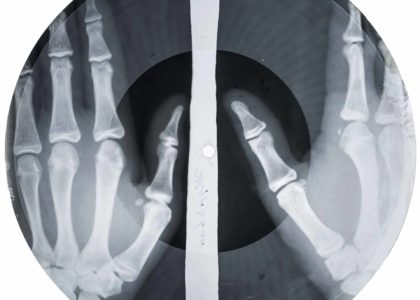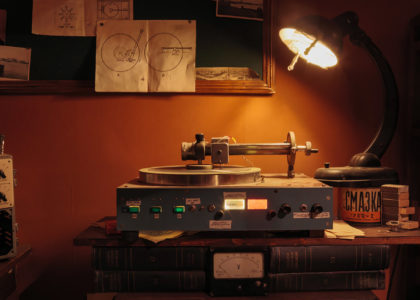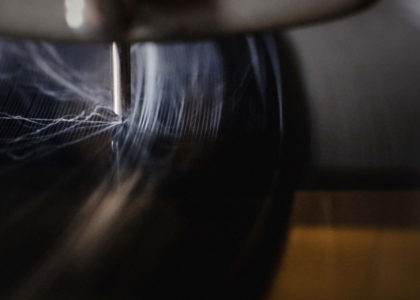 X-Ray Audio is an installation by The Bureau of Lost Culture. It tells a story of cold war culture, bootleg technology, music as resistance and human endeavour. In the Soviet Union during the cold war era, the music people could listen to was ruthlessly controlled by the State. A huge amount of songs, both Western and Russian became banned for ideological reasons but a daring underground community of bootleggers found an extraordinary and risky means to defy the censor by copying and distributing the forbidden jazz, rock 'n' roll and Russian music they loved - they built their own recording machines and cut their own records with used x-ray film.
The Bureau of Lost Culture has been researching their story for the last four years, producing a book, an award winning documentary, live events and an internationally touring exhibition. It has received extensive international media and broadcast coverage including major features in the UK, the Russian Federation, Israel, the US and Europe.
About Artist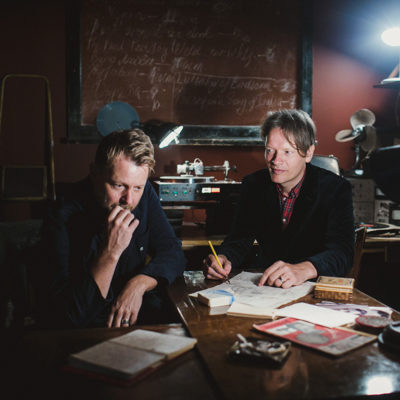 The Bureau of Lost Culture
The Bureau of Lost Culture are dedicated to recollecting counter cultural stories. By evoking the spirit of the forgotten underground we want to inspire with a sense of risk and provocation. The Bureau of Lost Culture are:
STEPHEN COATES, composer, writer and music producer. A graduate of the Royal College of Art, he wrote and presented the documentary series "Sounds of propaganda and the Cold War" investigating the way music and audio was used for political purposes in the West and the Soviet countries and is particularly interested in the interaction between music and culture.
PAUL HEARTFIELD is one of London's most experienced and respected portraitists. He has worked extensively in the music industry, photographing many international bands and musicians over the last decade. He is the regular portrait and archive photographer for the Houses of Commons and Lords in Westminster and has photographed most of the senior British politicians of the last few years.