Exhibition / 1 Apr – 30 Apr 2019
Notting Hill Sound Systems
Brian David Stevens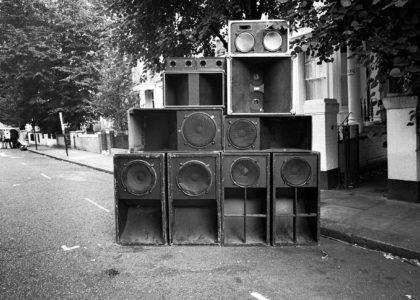 Stevens took the original set of Sound System photographs in 2004. He rose early and walked the streets of Notting Hill before the human mass of the carnival arrived. He had always lived in West London since moving to the capital about 25 years ago, so the streets were well known to him both through experience and through the photographs of Roger Mayne, the post-war photographer whose pictures he loved as a child.
Stevens paid for university by working as a roadie in the West Midlands, and ended up with a love for speaker stacks. The ones you see at the carnival are hand built, beautiful looking systems. By shooting very early Stevens removes the context of the sound system and sees them as sculptural forms in their own right, imposing in the empty streets, alien and sometimes threatening, but always interesting. Modern monoliths, new henges, places of worship. They are the building blocks on which the Carnival is constructed.
The Notting Hill Carnival got its start in 1964, as an expression of the Caribbean carnival tradition of the 19th century. Originally used as the showcase for a local steel drum band, the carnival has grown to include a wide range of Afro-Caribbean music and its related genres, representing various musical traditions and styles from the '60s up to today.
About Artist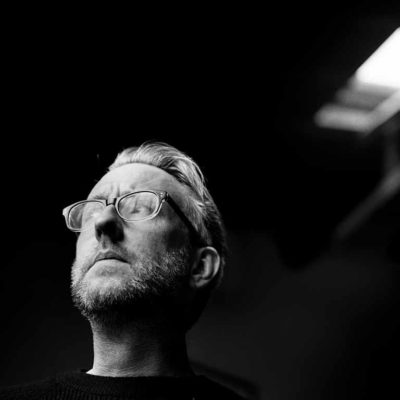 Brian David Stevens
Brian David Stevens is a London based photographer, His work is held in the National Portrait Gallery and in the National Galleries Of Scotland and other private collections. He works in several areas but is best known for his work in portraiture and Landscape He has published several books, notable titles being Notting Hill Sound Systems, Brighter Later and Beachy Head. His latest book Doggerland will be published by Another Place Press towards the end of the year. Brian has exhibited at home and internationally. His favourite colour is gold.