Exhibition / 1 Apr – 30 Apr 2019
Foley Objects
Jonna Kina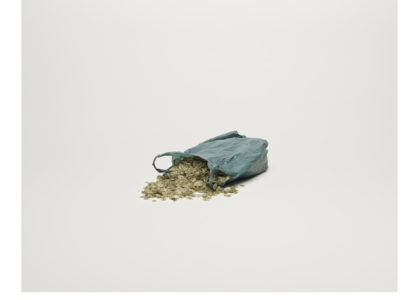 The Foley Objects series involves a game of synaesthesia. The work contains images of very disparate objects bearing captions that offer seemingly unconnected definitions. After studying the image, the viewer is able to understand that the words refer to the sound generated by the objects that are portrayed, that they give us a mental reference to an experience which has nothing to do with the image.
Kina has collected objects from various Foley artists and sound designers. This collection of images could be seen as an archive of sounds, as well as a twist between documentation and absurd playfulness.
Opening Reception
Friday 5 April, 3 - 4pm
About Artist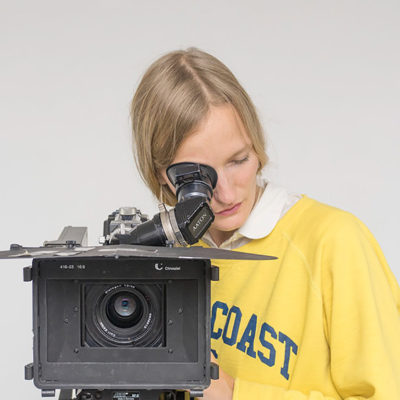 Jonna Kina
Jonna Kina's (b. 1984) work often lies at the junction of sound, language and image. She exhibits her findings with a poetic yet objective visual language that activates the viewer, challenging them to think critically about what they are being presented with.
Kina graduated from the Finnish Academy of Arts and from Aalto University, School of Arts, department of photography. She has also studied in the School of Visual Arts, New York and in Bezalel Academy of Art and Design, Jerusalem. Kina's works has been widely presented in numerous exhibitions and film festivals, such as Tokyo Photographic Art Museum; Espoo Museum of Modern Art EMMA; Galleria delle Carrozze di Palazzo Medici Riccardi, Florence; Dunkers Kulturhus, Helsingborg; Musée de l'Elysée, Lausanne; International Film Festival Rotterdam; Hasselblad Foundation, Gothenburg; and recently at the 6th Moscow Biennale for Young Art, curated by Lucrezia Calabro Visconti. Nordisk Panorama selected Kina's film "Arr. for a Scene" as the "Best Nordic Short Film". Also she was shortlisted for the VISIO Young Talent Acquisition Prize in Florence. Kina's works are represented in collections of such as Musée de l'Elysée, Fundación RAC – Foundation of Contemporary Art, The Museum of Contemporary Art Kiasma, Helsinki City Art Museum, Saastamoinen Foundation, City of Levallois, France, Finnish Museum of Photography among others.