Exhibition / 1 Apr – 30 Apr 2019
Songs from 'The Family' - a Musical by George & Martha Lowman
Sebastián Bruno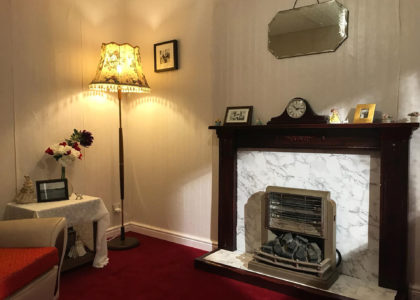 Years ago, a profound sentiment of indignation stroke Martha when finally, there were no industries left in the south-east Valleys. "… it was dreadful to see all those jobs gone. Suddenly, a song comes to my mind and there I was, up the field walking the dogs, and there's no one up the field, so I started to sing from the top of my voice…" She rushed back home to put everything down in paper.
The song, a "family song", as she calls it, was a homage to her community. A community that was going through one of the most difficult times of its history. Driven by a need to help their people Martha and her husband George wrote more songs together, and it became a musical. A family story against the backdrop of the social, political and economic situation at the time.
Later, in 2015, an Argentine photographer moves to Abertillery. By chance, he meets Martha. He goes for a cup of tea to her home; the chat leads to the musical she had once written and for different reasons was never staged. He is amused by the songs. From that day on, the idea of sharing Martha's and George's songs with more people will never leave him.
Sebastian Bruno presents - Songs from "The Family", a musical by George and Martha Lowman- a fully immersive experience, that combines installation, photography and virtual reality.
About Artist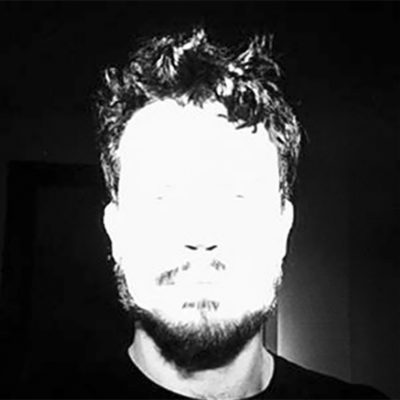 Sebastián Bruno
Sebastián Bruno, b.1989, is an Argentine/Spanish photographer and filmmaker.
Based on his own individual and collective experiences, together with a strong responsibility to both place and people, Sebastian's personal practice intends to understand and explore the complexity of human relations within its political, historical and social context. To interpret the world, communities and people who may have been passed by in the name of progress, is what provides him with the means to create authentic and charged narratives, that go beyond the boundaries of traditional documentary practice.
His first monograph Duelos y Quebrantos was shortlisted for the Prix du Livre d'auteur at Le Rencontres de la Photographie, Arles in 2018.
He is a graduate from the prestigious Documentary Photography course at the University of South Wales (formerly Newport).