Exhibition / 1 Apr – 30 Apr 2019
Children of Vision
Alina Kisina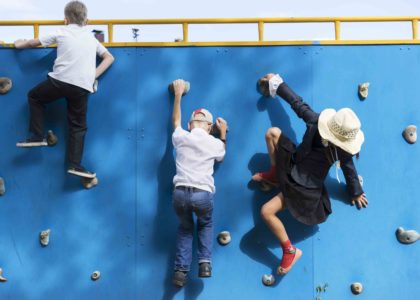 Children of Vision is an ongoing project based on the artist's long-standing relationship with the Kiev Special School of Art N11 for Children with Impaired Vision and Other Disabilities. This institution is exemplary in its approach to creativity and disability; it allows children to overcome their disabilities and social backgrounds to become independent professionals, including successful artists, musicians, designers, landscape architects and teachers. Using photography, Alina connects to the individuals and what makes them human, capturing the children's gaze, neither focusing on, nor avoiding their unique challenges. While doing this she is also consciously looking beyond the stereotypical representations of Eastern Europe.
At a time of active debate in the wider arts and cultural sector in the UK around privilege versus exclusion, when art is being taken off the curriculum and many face exclusion from the arts and the creative process, the Kiev Special School of Art seeks to empower children through creativity - from music to flower arranging, dance, pottery and painting, children are encouraged to discover their unique interest, which is then developed to grow their confidence, abstract thinking, memory, social skills and other essential tools to overcome challenges.
"... in her series Children of Vision, Alina Kisina now combines a documentary and a fine art approach. Alina, who worked as a volunteer in the school in 2003 and has done much fundraising for it since then, returned there in 2016 and 2017 to undertake an in-depth study of the children and the interaction between children, teachers and supporting staff. Her photographs from the series help us see children who themselves have difficulties seeing and who convey an infectious radiance, comradeship, and warmth. Her photos show the children's quiet determination in embracing creativity and learning which help them transcend their disabilities... "
- Prof Raoul Eshelman
About Artist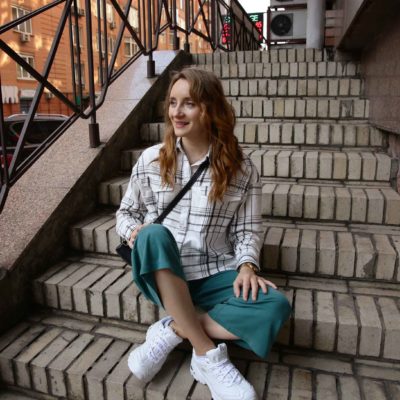 Alina Kisina
Alina Kisina is a Ukrainian-British artist photographer working and living in the UK. Her work is concerned with finding harmony in chaos through those universal, timeless human qualities that reach beyond location, gender and social background.
Alina has had her work shown around the world. Children of Vision was exhibited at the National Art and Culture Museum Complex in Kiev, Ukraine, as a solo exhibition in 2017 and 2018. Other solo exhibitions include 'City of Home' shown at Street Level Photoworks, Glasgow and Light House Media Centre, Wolverhampton, also shown at FORMAT International Photography Festival, Derby and at festivals in Singapore and Syria. Education and public engagement are central to Alina's practice. She was invited as a Visiting Lecturer at the University of Wolverhampton and Duncan of Jordanstone College of Art & Design. Currently Alina continues to deliver public talks, portfolio reviews and participatory workshops with schools and with other groups.